My Crypto Writing Portfolio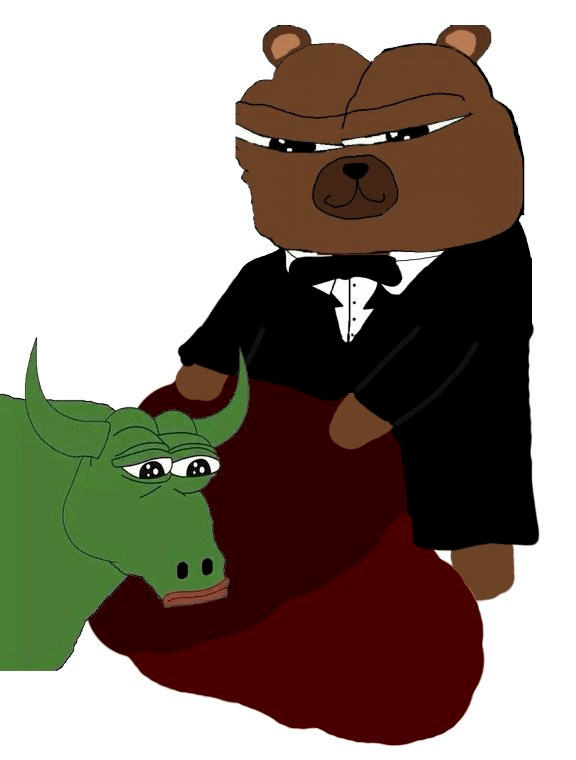 This page is an overview of the most interesting pieces I published in crypto:
Here's Why Everything You Know About Bitcoin And Inflation Is A Lie
Topic:
Bitcoin and inflation is a topic much discussed but often misrepresented. In this article, I clarify how inflation works, its relationship with Bitcoin, and where inflation is headed in the future.
Executive summary:
There are three types of inflation: monetary inflation, consumer price inflation, and asset price inflation.
If there is a lot of labor and/or a lot of cheap commodities, consumer prices don't immediately follow monetary inflation.
From 2008 till 2020, we had mostly asset price inflation and less consumer price inflation. This is reversing.
BTC has been hedging its holders against monetary inflation, not against consumer price inflation.
BTC (and ETH) have outperformed both stocks and real estate in money supply-adjusted terms.
The future development of the money supply and Bitcoin's reaction to it determines its long-term price development.
Deglobalization is changing the economics of everything.
Higher inflation could be here to stay for several reasons caused by deglobalization.
BTC will run it back when the money printer is back on and institutions ape in again.
Full article:
Debunking The Bitcoin Nation-State Theory
Topic:
Bitcoiners love the idea that governments will buy BTC with fiat currency. But under what circumstances could that happen and which governments are likely to do so? I explore the ideas behind the Bitcoin nation-state theory and point out flaws in its reasoning.
Executive summary:
Bitcoin nation-state theory is the idea that nations will FOMO into BTC.
They might do so because BTC is harder money than fiat and because they want to get off the dollar.
The current system is debt-based. In crypto terms, the central banks can mint unlimited fiat tokens to finance their debt.
Bitcoin is a decentralized alternative without a central bank. Nation-states might become interested in using it.
All countries except for the financial hegemons have a degree of interest in using alternative currencies and payment ledgers.
As a digital collateral, Bitcoin is an interesting alternative, particularly for weaker currencies excluded from the current system.
The nation-state theory is based on several unrealistic assumptions, which often revolve around a faulty profit motive of governments. Therefore, it is unlikely to play out in its entirety.
Full article:
How The Shale Oil Boom And Flare Gas Could Transform Bitcoin Mining
Topic:
The shale oil boom is also a boom of natural gas, which needs to be flared and can be used for Bitcoin mining. At scale, this could completely overhaul the economics of Bitcoin mining and I explore shale oil production and BTC mining can go hand in hand.
Executive summary:
Oil prices boomed in the early 2000s, leading to an increase in production and investments that resulted in the shale oil boom.
A byproduct of shale oil production is natural gas, which needs to be flared. Bitcoin miners can make use of that.
BTC miners can utilize the generated electricity from flared gas. Some companies are already doing it.
Flared gas emissions are massive and not going away. Monetizing them with Bitcoin mining would be a sound economic strategy.
Substituting dirtier energy sources for mining from flared gas would make BTC mining more profitable and greener.
Even though politicians (falsely) consider proof-of-stake "greener," regulation could help drive miners towards flared gas.
Oil prices impact BTC only indirectly but are expected to stay rather high in the near future.
Shale oil production will probably rise throughout the next year.
Full article:
Can Bitcoin Become Money?
Topic:
Bitcoin is money. Or isn't it? I analyze the three types of money, how money gets adopted, and whether Bitcoin can become money.
Executive summary:
There are three types of money: commodity, fiat, and digital.
Throughout most of history, humans used commodity money. Fiat is only a few decades old and digital money is brand new.
Bitcoin's intrinsic value comes from being the most secure and decentralized type of digital money.
Money adoption can happen top-down, bottom-up, or both.
Bottom-up adoption is more likely for Bitcoin but governments have little incentive to support top-down adoption.
Hyperbitcoinization is highly unlikely but several factors undermine trust in fiat: increased digitalization, loss of trust in institutions, fiat currency debasement, and network effects of crypto.
Full article:
Why Are We In A Bear Market? When Will It End?
Topic:
A temporary rally aside, the bears are still in control of the summer 2022 market. I cover how we got into this mess, how it compares to previous crypto bear markets, what the near future holds for crypto, and what could delay the start of the next bull market.
Executive summary:
The bear market is a combination of consumer price inflation causing the cost of capital to go up, UST collapsing, and crypto funds getting caught by a combination of the previous two factors.
Compared to the early crypto bear markets, the last few were more influenced by macro factors and industry contagion.
Price-based capitulation looks over for the most part but time-based capitulation is still in its early phase.
Forward-looking macro data almost guarantees a recession, particularly in Europe.
The markets price in a Fed pivot in 2023 but continuing inflation prints and new political/economic crises could be banana skins.
Full article:
What Will Be The Next Bull Market Catalyst? A Look At Crypto In 2025
Topic:
Tokenization has brought a lot of bad, some good, and many more promises to investors. In this article, I look into which sectors could drive and benefit from the next crypto bull run.
Executive summary:
Tokenized products put market research and product design after monetization, which has left the sector vulnerable to snake-oil salesmen and buzzwords without products backing them up.
If done right, tokenization can align incentives and reward contributors.
Today's use cases are often financial and mostly speculation-based or facilitating speculation.
Future use cases could (and should) revolve around products and sectors that leverage the benefits of decentralization: social media, regenerative finance, decentralized science, and others.
Full article:
Are Bitcoin And Ether Commodities?
Topic:
Is BTC the digital gold and ETH the digital oil? You could make that case. I analyze in this piece what commodities are, how they are different from securities, and how digital commodities work.
Executive summary:
Commodities are fully fungible economic goods, although almost no good is fully fungible in reality.
Securities represent ownership positions and are financial assets.
BTC is definitely a commodity. So is ETH. However, the former is no security, while the latter could be one but will likely not fall under such regulation.
To what extent digital assets are perceived more as commodities and less as equity will influence their long-term trading behavior.
Full article:
The ETH Merge Trade
Topic:
Ethereum is switching to PoS in fall 2022. Investors anticipate a big bulla rally in the run-up to it but will it come true? I analyze the pros and cons of going long ETH before the Merge.
Executive summary:
The Merge Trade is based on the thesis that institutional money will ape into ETH after it successfully changes to proof-of-stake. Therefore, the market could try to frontrun the increase in demand.
The Merge will merge Ethereum's PoW chain with its PoS chain to integrate its consensus and execution layer. However, not much will change for end users at the beginning.
ETH issuance will plummet by 90%+ and ETH is projected to become deflationary if enough wallets stake ETH to secure the new chain.
The bull case is that ETH becomes the "bond of the decentralized internet operating system."
The bear case is that the Merge doesn't succeed and Ethereum doesn't live up to its high expectations. Furthermore, there are long-term centralization risks.
Full article:
Is the Bitcoin Bottom In? A July 2022 Update
Topic:
Bitcoin is rallying after a brutal sell-off following the macro nuke and several hedge funds getting blown out. Will 18K hold as the bottom or will the beras strike back? Read the analysis and which big shots are bullish on BTC.
Executive summary:
Bitcoin is already up more than 30% from its bottom and Raoul Pal and SBF think most of the capitulation has already happened.
On-chain data and miner capitulation support their points of view.
As always, the extent of the rally is subject to macroeconomic news supporting a dovish stance by the Fed.
Full article:
Is Crypto a Good Investment During Stagflation?
Topic:
Stagflation looks on the cards for 2023 and beyond. What does that mean for computer coins and how does stagflation even work? The ape-friendly analysis of a difficult economic concept in ELI5 terms.
Executive summary:
Stagflation is when economic growth is lagging but inflation and unemployment are increasing.
Supply-side shocks can lead to stagflation and leave central banks with little room to maneuver besides hiking interest rates and talking tough.
Crypto remains firmly in risk-on asset territory and could suffer more if stagflation materializes.
Bitcoin looks cheap by a number of metrics but a reversal depends on where the Fed will take the economy.
Almost all asset classes are going sideways or down during stagflation. Commodities are the exception, but investing in them is hard to get right for retail investors.
Full article:
Euro at Parity to The Dollar - What Does That Mean for Crypto?
Topic:
The ECB is rugging the euro and American tourists enjoy a nice discount on their eurotrips. But why is the euro in down-only mode and is that bullish or bearish for crypto? Read a macro-crypto crossover analysis.
Executive summary:
Rising debt burdens have led to monetary inflation. Rising energy prices and supply chain issues have pushed up consumer price inflation.
Interest rate differentials, a looming recession in Europe, and excessive reliance on Russian energy are to blame for the tanking euro.
The ECB has no real plan (and will?) to bring its balance sheet back down.
The ECB has been traditionally anti-crypto. Despite that, Europe accounts for 25% of crypto transaction volume.
Full article:
Why stETH Deviated from ETH and How Will It Affect the Broader Crypto Market?
Topic:
Staked ETH was trading at a significant discount to pure ETH for a while. But why? Understand the difference between ETH and staked ETH and how they interact with each other here:
The OneCoin Scam: the Dazzling Story of the Biggest Crypto Ponzi in History
Topic:
A deep piece about one of the most fascinating scams in crypto and beyond. How could one woman parlay an MLM to a multi-billion dollar valuation and disappear one day without a trace? A multimedia story with video, text, and infographics:
A Special Report on Crypto in Dubai and Crypto in Abu Dhabi
Topic:
Crypto in the UAE is booming. But what exactly are the Arab Emirates doing so well that exchanges and funds are falling over themselves to establish a presence there? Read the full analysis here:
A Special Report on Crypto Sanctions and the Status of Crypto in Russia
Topic:
Following Russia's war in Ukraine, heavy financial sanctions were imposed on the country. How is the crypto industry affected and how does the new geopolitical reality change the future of cryptocurrency in Russia? A deep dive into crypto in Russia here:
How to Read and Analyze a White Paper
Topic:
I have had to read more shitty white papers than I would like, so I know how to tell apart the legit ones. Prepare yourself for the next bull run and learn what makes a good white paper here:
The Most Famous Crypto Quotes - What Famous People Think About Crypto
Topic:
A light-hearted piece about crypto-related quotes from famous people. You'll be surprised to see who is bullish on crypto:
Pi Network: Where the "Mining" Never Stops and Looks Like it Never Will
Topic:
Pi Network is a famous example of vaporware, although it's not an outright scam. Find out how this project lures gullible people into wasting hours on it:
Who Is Andre Cronje?
Topic:
One of the most famous devs in DeFi, Andre Cronje retired from the sector (for now). Who is he and why is he so instrumental to DeFi? Read his biopic here:
The Most Crypto-Friendly Countries in 2022
Topic:
You'll be surprised to learn that some countries are way more crypto-friendly than you would expect. Which ones? Find out in this analysis:
Bitcoin Mining in Kazakhstan
Topic:
Bitcoin mining is big business and in Kazakhstan even more so. Why is this Central Asian country so popular with miners and what does that mean for the future of mining? Read the analysis here:
Crypto Slang You Need to Learn
Topic:
The ultimate guide on crypto slang and memes out there. Consider this your dictionary when you enter Crypto Twitter the next time and have no clue what everyone is talking about. Learn all 44 terms here:
Crypto Adoption in Jordan is Rising Despite the Ban
Topic:
Jordan is a country you would not expect to be a crypto haven. Still, people in Jordan are adopting digital currencies ever faster. Read why crypto is so popular in this Arab country:
Crypto by the Numbers 2021
Topic:
A light-hearted review piece on 2021, a memorable year for crypto bulls. The most important numbers of 2021:
NFTs in 2021: a Year in Review
Topic:
2021 was the breakout year for NFTs. Read the quick n dirty breakdown of why how non-fungible tokens became the next big hype in crypto:
Altcoins in 2021: the good, the bad, and the dog
Topic:
Altcoins (or shitcoins, as I prefer to say) had a great 2021. Which ones did the best? An amusing look back at better times in crypto: