Bretton Woods 3 is BULLISH for crypto (but only a bit)
Bretton Woods III predicts the emergence of a new world monetary order. In this article, I explore whether this could come to be and what role cryptocurrencies play.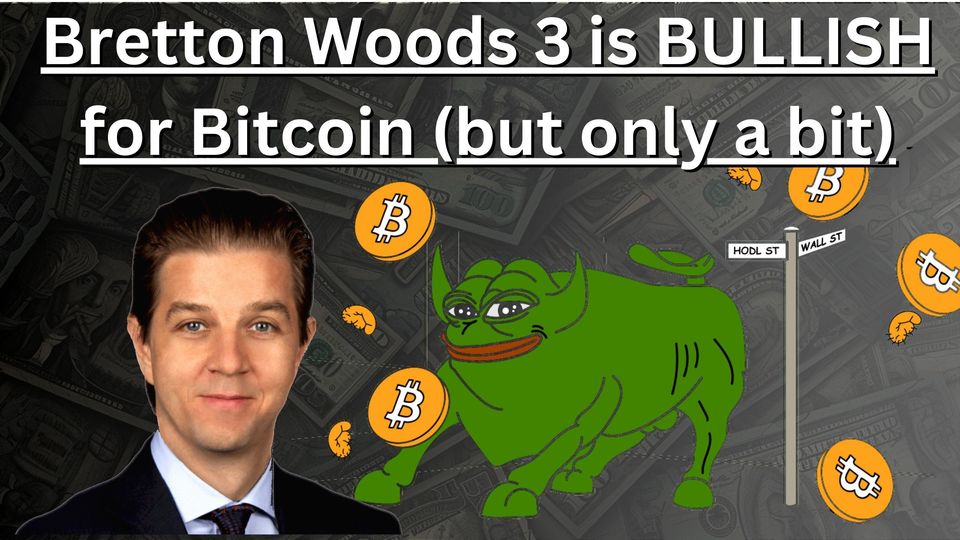 Executive summary:
Bretton Woods III is a theory about a new world monetary order that will be centered around commdity-based currencies.
It is the brainchild of macro analyst Zoltan Pozsar, who predicts states to move on the margin into hard assets and commodities as currency reserves.
Pozsar sees the dollar's dominance declining, as de-globalization and commodity-hoarding drive states into hard assets.
Several indicators suggest that a marginal move away from the dollar is already underway.
Critics note that one should not expect a significant weakening of the dollar, as even the US' adversaries are not interested in the dollar losing its dominant position.
Crypto supports dollar dominance through the availability of stablecoins.
America may leverage cryptocurrencies in its own interests to strengthen the dollar.
Full article: