The SEC wants to CLOSE DOWN Binance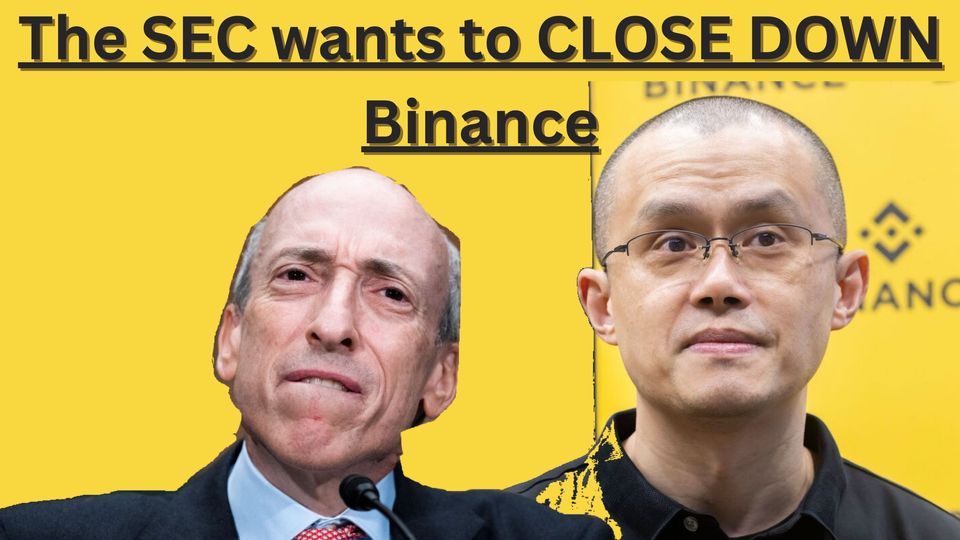 Agenda:
What happened to Binance
How is the market reacting
What does this mean for crypto?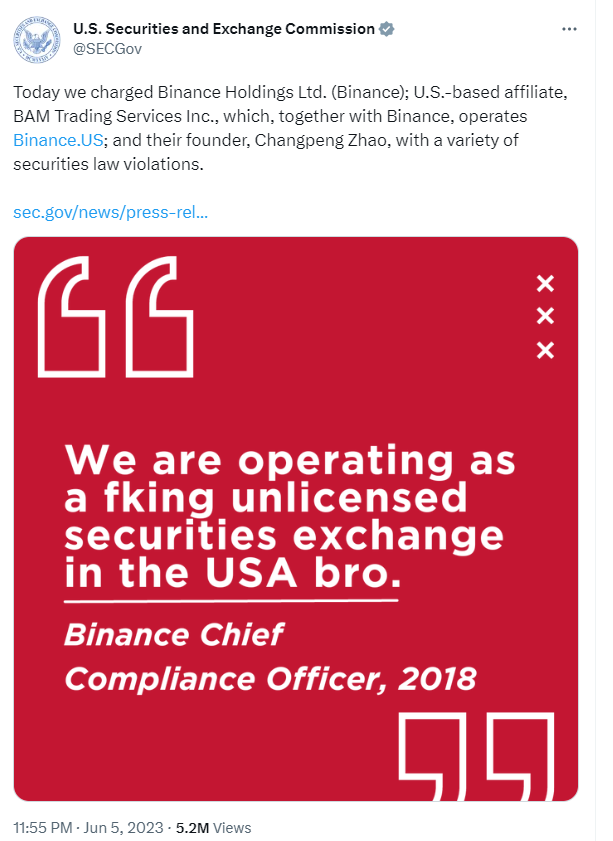 SEC sued Binance
BNB is a security: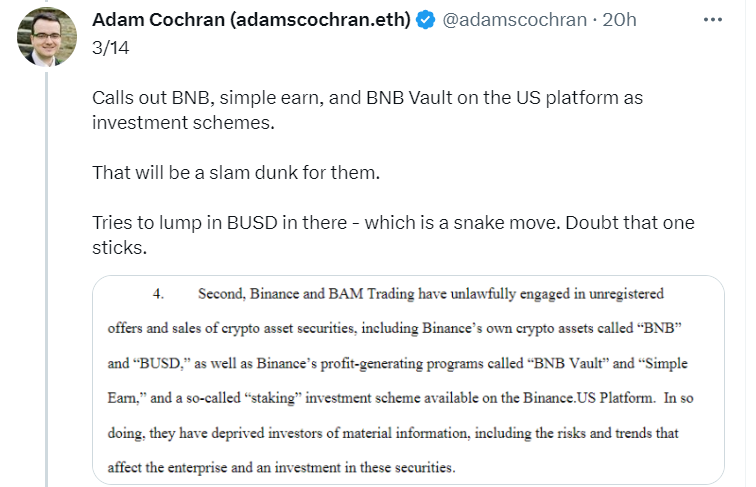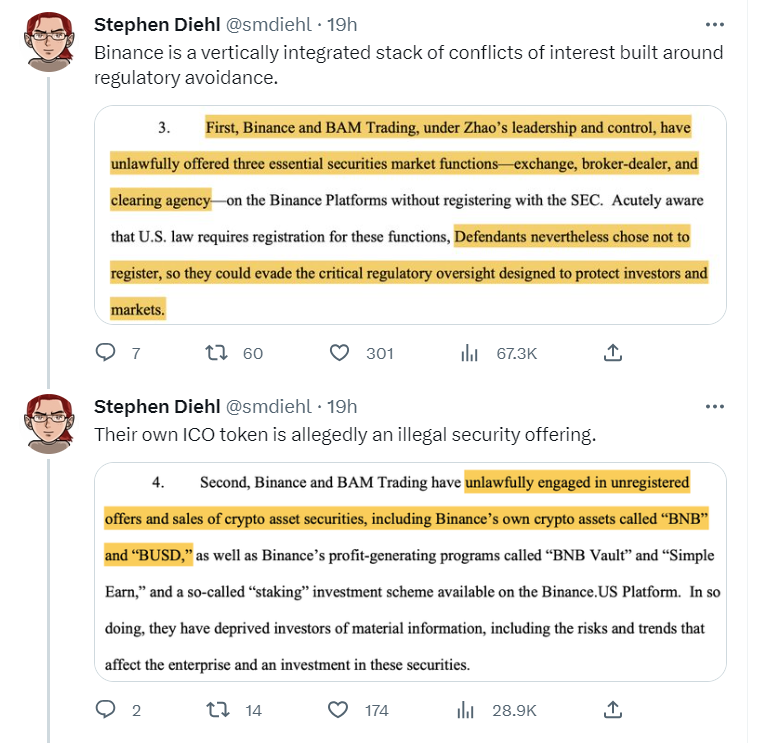 Dodging regulation: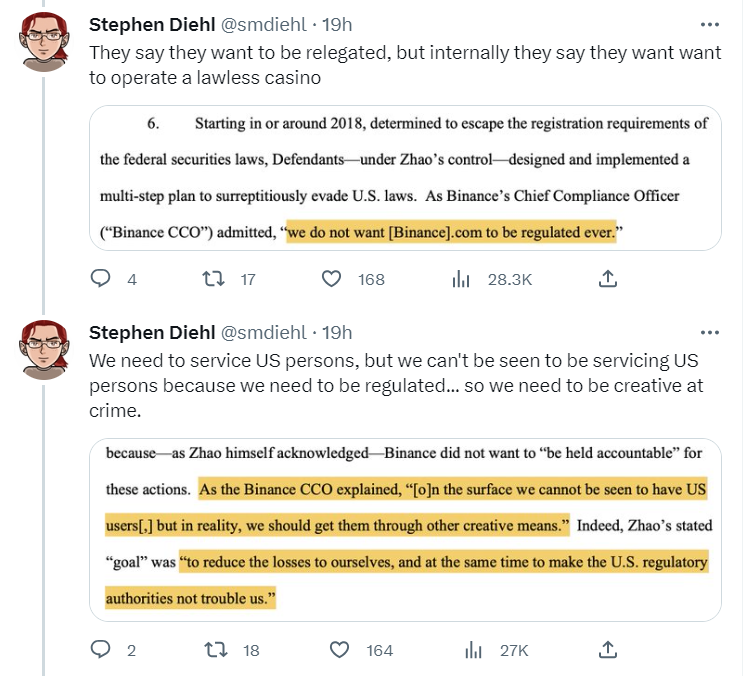 Commingling customer funds and hiding behind shell companies: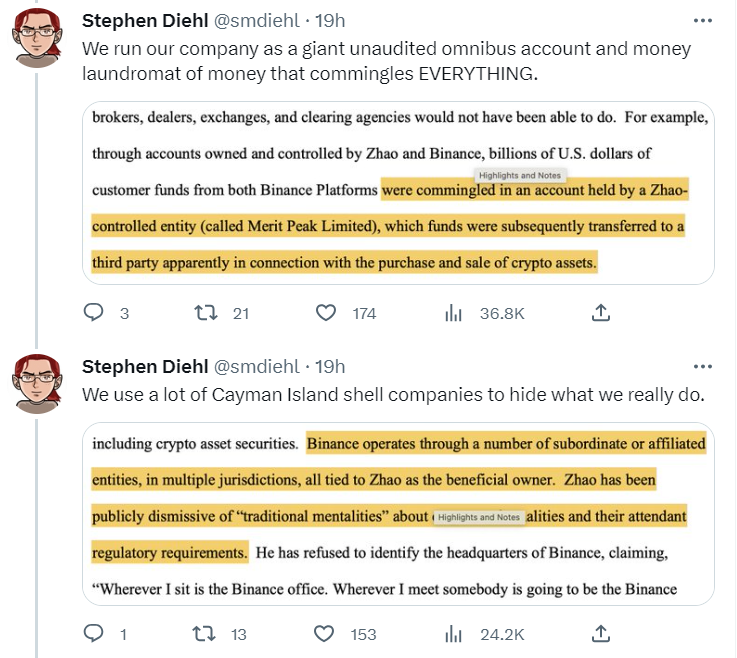 Offering securities: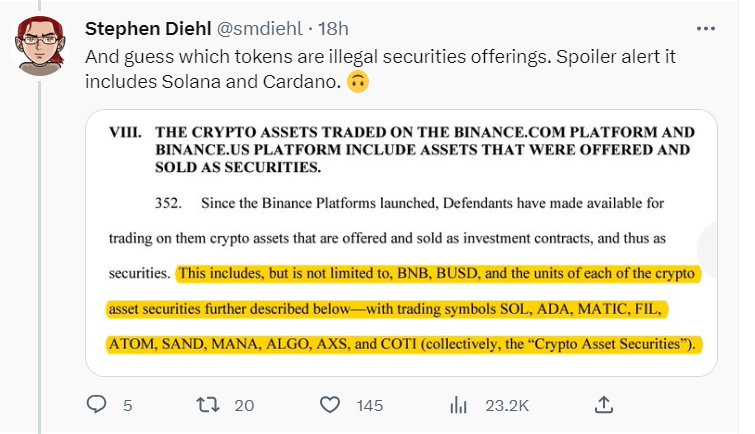 Wash trading: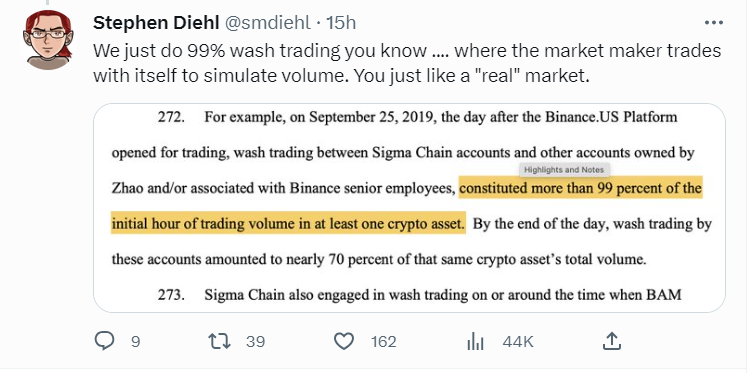 BUT! ETH is not a security.
How the market reacted
A dipperino but not a big one: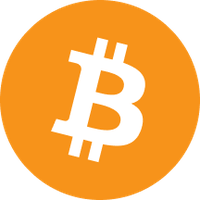 https://twitter.com/ki_young_ju/status/1665778756357693441?s=20
What does this mean for crypto long-term
If DOJ gets involved, all bets are off: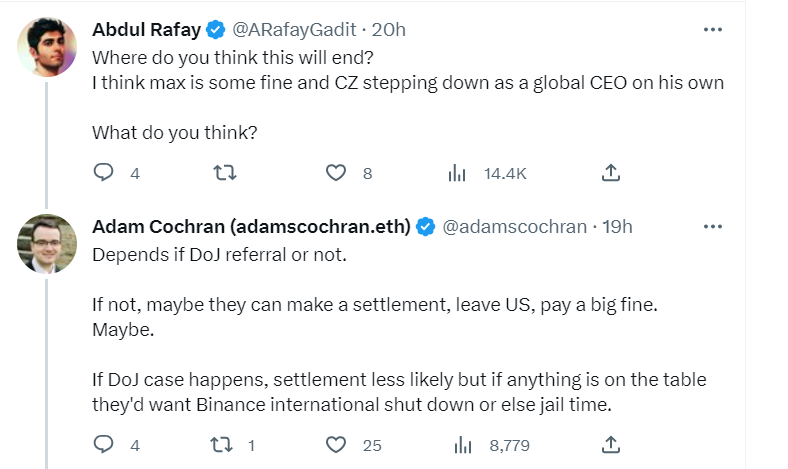 Other exchanges (CEX/DEX) will fill the gap: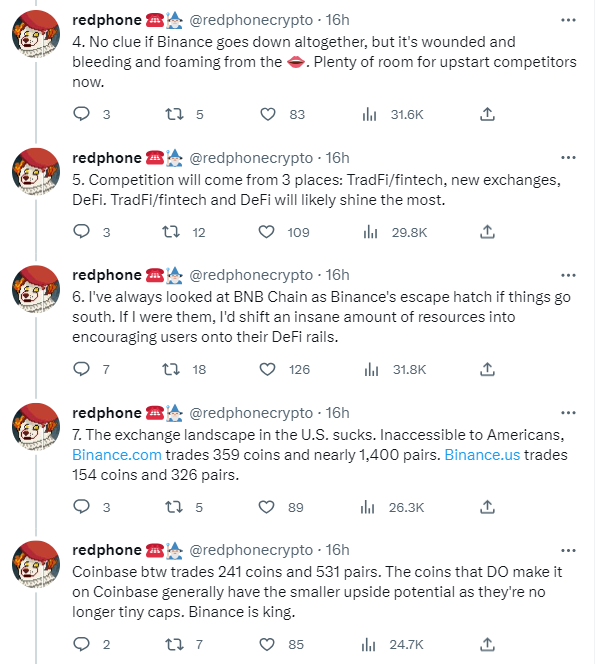 Could be bullish in fact: