Executive Summary: What Is Milady Maker - Controversial NFT Collection?
In this article, I look at the controversial Milady NFT collection, from its origins and associations with toxicity and grooming allegations against founder Charlotte Fang, to counterarguments that the claims were satire and overblown.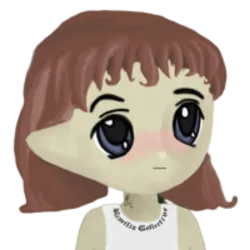 Summary: The Milady NFT collection gained attention from controversial beginnings and associations with toxicity, but supporters claim the allegations were overblown and taken out of context.
What is Milady NFT collection:
10,000 generative anime portraits of women
Gained mainstream traction from Elon Musk tweet
Tied to LADYS memecoin and community perks
Who is behind it:
Created by unknown team at Remilia Collective
Former "CEO" Charlotte Fang tied to toxic Miya persona
Controversy around Milady:
Accused of neonazi references and grooming
Fang allegedly ran anorexia cult that encouraged self-harm
Counterarguments:
Allegations lack evidence and come from business rivals
Supposed victims defended Fang and Milady community
Fang claimed online persona was satire, apologized
Unclear if allegations are true:
Continues attracting attention like Elon Musk tweet
Crypto community split on interpreting its past
Full article: